Location & Infrastructure
---
Located within a day's drive of more than half the U.S. and Canadian industrial markets (nearly 100 million people), the Northwest Ohio region is ideally situated for businesses to reach customers and suppliers. In addition, approximately 8 million people live within a 100-mile radius. There is more industrial space within 300 miles of Toledo than any other location in the United States.
No matter your choice of transportation and distribution, the Toledo and Northwest Ohio region has every available mode to meet the global needs of your business
Northwest Ohio has every available mode to meet the global needs of your business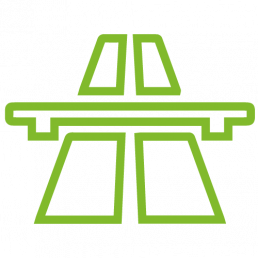 Three of the country's most traveled interstates (I-75, I-80, I-90) cross through Toledo.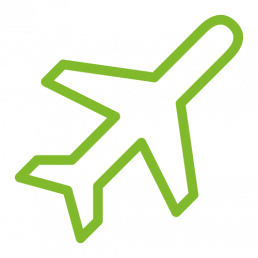 Detroit Metropolitan Airport, recognized as one of the top international airports in the world, is located just 45 miles north. And Toledo Express Airport offers nonstop and connecting flights to more than 200 worldwide destinations.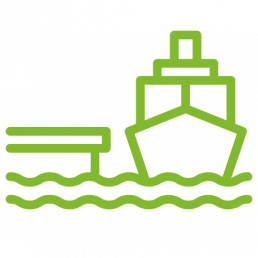 The Port of Toledo is well positioned as an inland distribution point for North American commerce and is home to 15 terminals linked to global markets through the Great Lakes/St. Lawrence Seaway System.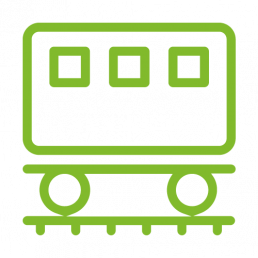 Four major freight railroads move through the region, with several rail yards loading petroleum products, automotive parts, completed automobiles, bulk and break-bulk, cargo, and food products.
Toledo ranks as one of the top 5 rail hubs in the U.S.
In addition, the CSX Intermodal Terminal and adjacent Ohio Logistics Park offer a significant cost savings for businesses in their overall supply chain cost while improving transport times by 24 to 48 hours. Norfolk Southern operates a Northwest Ohio intermodal where it recently invested more than $160 million.
Foreign Trade Zone Compliance
The Northwest Ohio region also has two Foreign Trade Zones designed to defer, reduce or even eliminate U.S. Customs duties on products admitted to the respective zone.